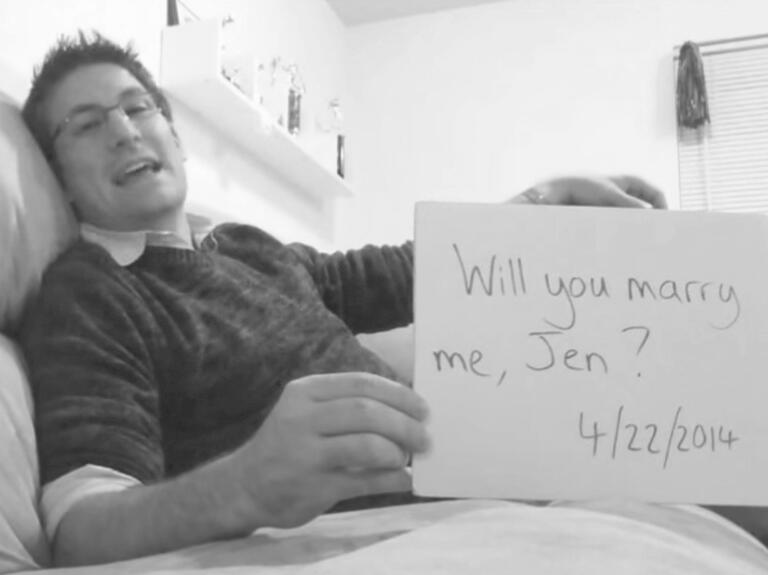 Photo by
YouTube via Dean Smith
We have to give this guy's proposal an A for effort and perseverance. Every single day for an entire year Dean Smith proposed to his girlfriend, Jennifer, secretly. Armed with a whiteboard, an erasable marker and a video recorder, Dean taped himself doing mundane things, like brushing his teeth, working out at home and driving in the car with the words "Will you marry me, Jen?" handwritten along with a date for every single day of the year from Jennifer's birthday the year before to her birthday this year, which they celebrated with her family in Aruba.
"Jennifer," the video opens, "I love you more than anything in the world. I know that you're the person I want to spend the rest of my life with, but I want the timing to be perfect and make this moment special. For the next year, I'll show you how much I love you and that you're in my thoughts every day. I want to marry you."
Since Jennifer's entire family was in on the creative proposal, he was able to include all of them on the day of the big video reveal, organizing a mini scavenger hunt leading her to the beach, where she would watch the video and ultimately turn around to find Dean down on one knee behind her. Watch the entire emotional video below!