When you run a marriage proposal website (
HowHeAsked.com
), you come across a lot of amazing
proposal ideas
. Some are over the top, some are wildly emotional, and others are simply drop-dead gorgeous. Summer proposals are usually the latter. There's something about love under the sun that always makes a proposal glow.
Below, enjoy 11 of our favorite summer proposal moments (with a really cute quote to go along) and feel free to share your
proposal story
with us too.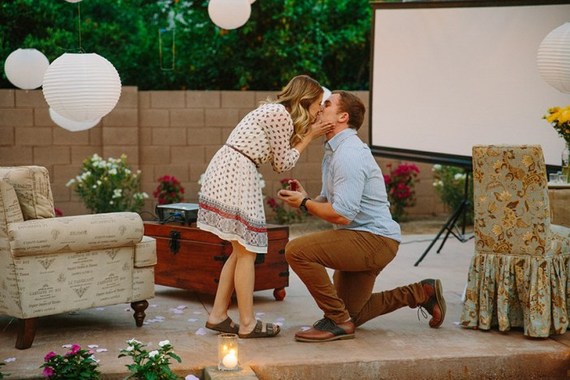 Photo by Conway Captions
"We met at our church on September 15, 2014. I was sitting with my friends at the beginning of an activity when I saw him walk in the door and I thought "He's cute!" Then, I rethought to myself, "Nope, too cute." and dropped it."
Read their full
proposal
here.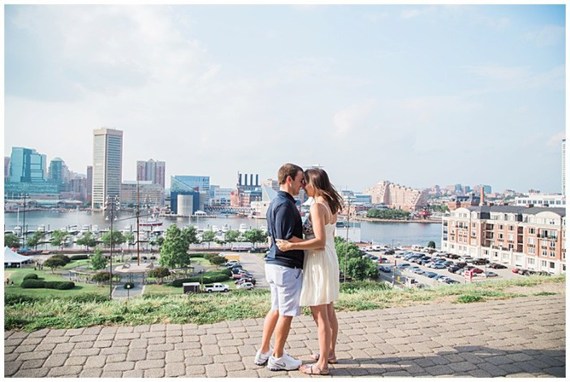 Photo by Emily Jane Photography
"When I looked up, I saw Josh coming towards me and that's when I knew what was going to happen. He gave me a hug, fropped to his knee, and asked me to spend the rest of my life with him!"
See the full
Federal Hill marriage proposal
story here.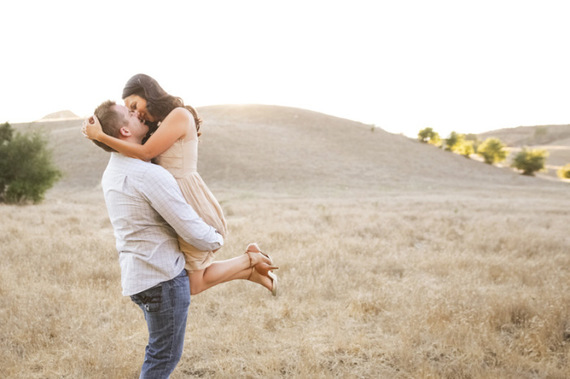 Photo by Kim Le Photography
"A few minutes into our 'session', he drops to his knee and pulls out the most beautiful ring ever! I barely remember what he said, but I remember saying 'thank you' many times through my tears! It's funny but I never thought of ever getting married. I never realized how important it was until that moment."
Read the full
proposal story
!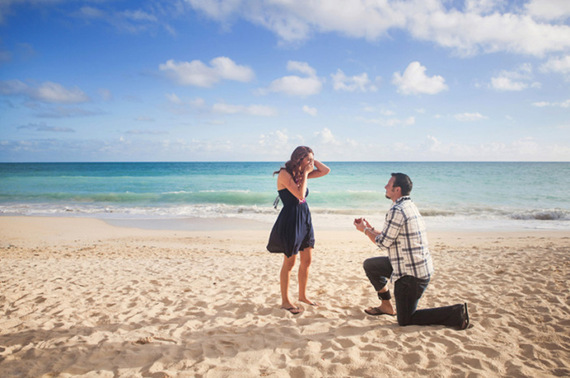 Photo by Michelle Scotti
"When we arrived I took our camera. Snapping pictures at random, I spotted Michelle (the photographer) and told my fiance, Kristyn, 'Hey, let's ask that lady if she will take a picture of us,' she responded, 'I hate asking people to do that.' So, we made our way over to Michelle, who I had never met, and I asked, 'Do you mind taking a picture?" She responded, 'sure,' and took a picture with my camera. Afterwords she said, 'Do you mind me taking a picture with my camera and i can send it to you?' My fiance responded, 'Oh thank you so much, that's so nice of you!' The pictures that Michelle took explain the rest of our story as you can see the emotion on our faces."
Full
proposal
here.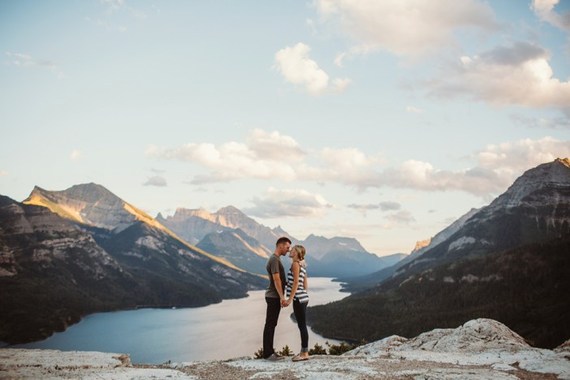 Photo by: David Guenther Photography
"Caleb and I met at a kids summer camp we both worked at. He was the head lifeguard and I was on the program staff. Camp is where we met, fell in love, and SURPRISE...popped the question!"
Read the
marriage proposal story.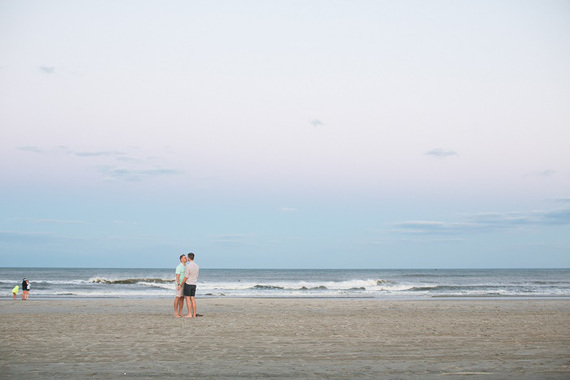 Photo by Carly Fuller Photography

"I was so surprised that a few profanities may have even slipped out, but it was but it was absolutely perfect. Surrounded by great friends on a monumental holiday, one of the greatest parts about living in this country; the freedom to love whomever you want. There may not have been fireworks in the sky, but there were plenty in my heart."
See the rest of this
4th of July proposal
!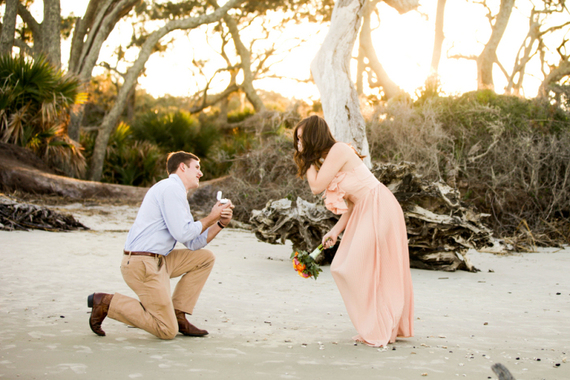 Photographer: Anna K. Photography
"When we arrived, we walked out to the beach to start taking pictures. That night couldn't have been any more perfect. The sunset was breathtaking, and the temperature was just right. I grabbed my bouquet and we started our 'photo shoot.' About 15 minutes in, I suddenly felt a tap on my shoulder and I turned around to my David."
The rest of their
photoshoot marriage proposal can be seen here
.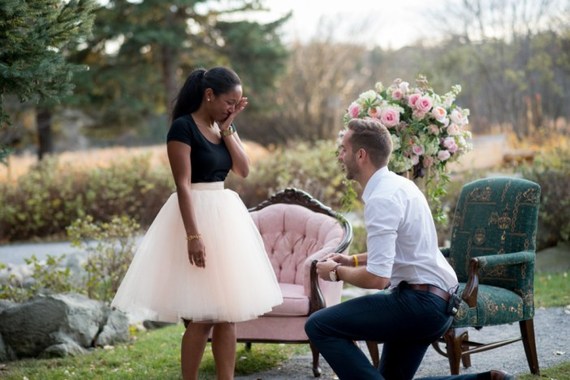 Photo by Christy Swanberg Photography
"I had done some work with a local boutique where I had seen this pink tulle skirt. I told Jonathan that if something hypothetically was going to happen, then that is the skirt I want to be wearing...A letter was on the table telling me to meet Jonathan in the park in the pretty pink skirt."
Watch this truly tear-jerking
proposal video
.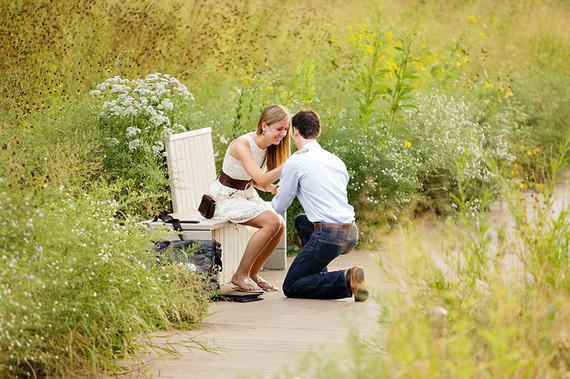 Photo by Sarah Postma Photography
"In the bag was the binder of 'work', but also a photo album Amanda had made me for a gift almost a year ago and that I had packed in the the bag. Amanda had left the last page blank which presented a perfect opportunity for me. I changed the last page to read "September 7th, 2013" as a header, a space for a photo, and 'He popped the question...' as a footer."
The rest of this
Chicago proposal
is adorable.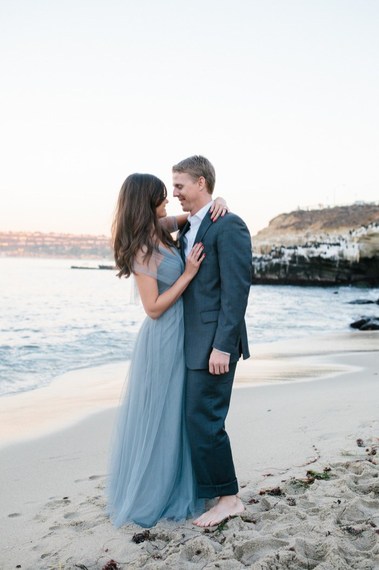 Photo by Melissa DeLorme Photography
"Chip heard I moved back into to town and conveniently decided he need to have his eyes checked. He came in for his eye exam and we caught up on old times...Weeks later he had me over for dinner at his house and I noticed in his bathroom an unopened box of contact lenses I had prescribed him almost a year ago. He said his vision was actually fine, he just needed an excuse to ask me out to dinner."
See the full
La Jolla Proposal.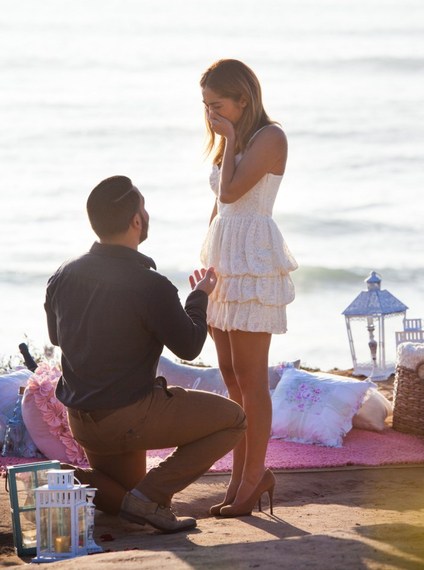 Photo by Samantha Bonpensiero Photography
"Having someone you love ask you to close your eyes as they want to walk you out to the 'restaurant' where he had a reservation is not a typical question, but why not have a good time and go for it. As we were walking to the 'restaurant', I begin to question exactly where we are heading. I thought to myself, this is definitely not indoor dining, more so a hot air balloon ride type of date because I smelled candles. As I begin to get overwhelmed with the anxiety of not knowing what was going on, he asked me to open my eyes.
Read the full
sunset marriage proposal
.