These days, it kinda seems like every wedding rule in the book was made to be broken — including the "rules" about where you can host the main event! While country clubs, hotel ballrooms, and tented backyard parties will never go out of style, straying from the norm is totally accepted and encouraged. So, if you're the out-of-the-box type, consider one of these totally unexpected wedding venues for your big day.
1. Beer halls and breweries
Vinos love a vineyard wedding, but what about beer lovers? They're in luck, too — brew pubs and breweries have been on the rise in just about every city for the past few years, so there's no shortage to choose from! Most have a trendy tasting room, which you can deck out in decor for a perfect wedding site. Plus, you know you won't run out of booze...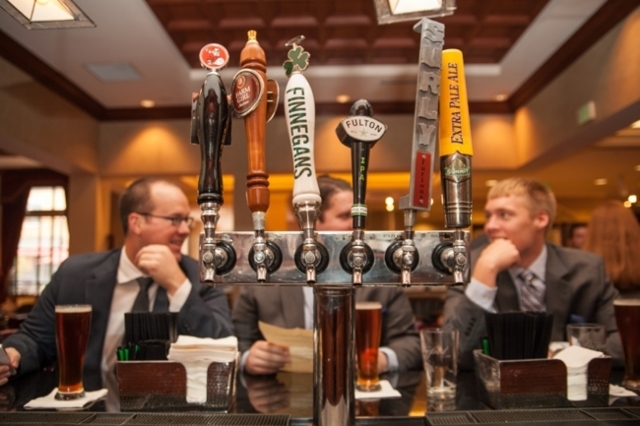 2. Warehouses
Okay, we get that "warehouse" probably doesn't conjure up the prettiest mental image. But since warehouses are basically blank slates, you have so many options for making the space completely yours. The industrial look also contrasts surprisingly well with popular soft bridal details.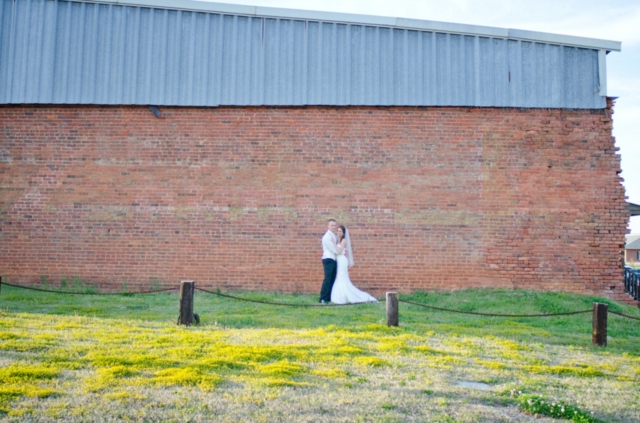 3. Arcades
For some real fun and games at your reception, head to an arcade — or better yet, a bar-cade! While you may need to share the space on a busy Saturday night, these venues are an awesome fit for a daytime, retro-themed wedding. Billiards halls and bowling alleys can be just as fun.
4. Zoo and Aquariums
Oversized fish tanks and animal habitats can make for some stunning photo backdrops! Most zoos also have pretty outdoor settings (like grassy lawns and cute gazebos) or event spaces. Guests can roam the grounds for some seriously unique entertainment.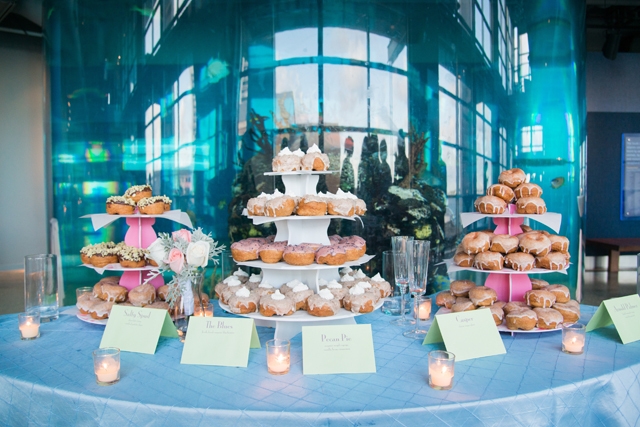 5. Concert Halls and Theaters
You're already the center of attention on your wedding day — might as well own it by tying the knot on stage! A bonus: These venues might already have built-in seating, saving you money. And they're probably so gorgeous on their own, you won't need a ton of decoration to make it special.
6. Sports Stadiums
Remember how Elle Woods planned her wedding at Fenway Park in Legally Blonde 2? That's what we're talking about here. During the off season, it may be possible to rent out your favorite team's stadium and marry on the field. If not, you can rent a skybox or two and bring your crew to watch the game post-ceremony.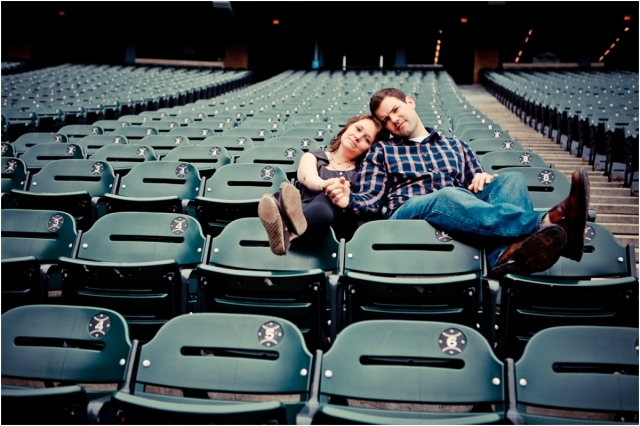 Photo by Studio Finch on via Lover.ly