While your proposal is undoubtedly a memorable moment, it can be surprisingly difficult to
actually
remember how it went down! Between the shock and excitement (um, is this real life!?), the whole thing will happen in a flash, leaving you wondering what was really said and done and desperately searching for details as you recount the story to eager friends and family ("And then I... Uh, wait...").
Whether you're popping the question or expecting a proposal ('tis the season...), make the memory last with one of these five ideas: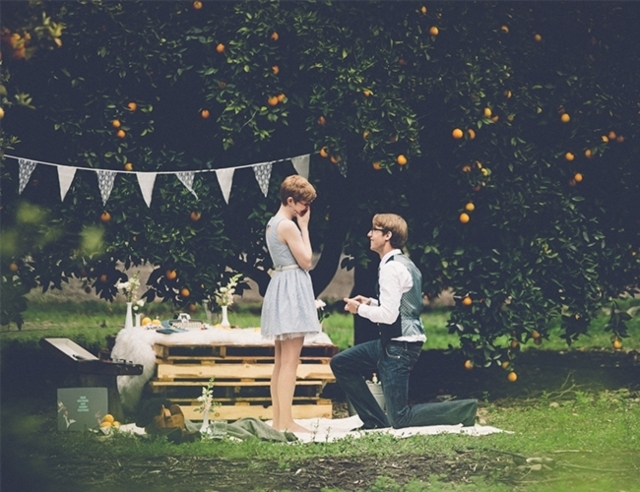 1. Hire a photographer.
Photos make amazing keepsakes because they capture your joy (and shock!) in such an intimate moment. Plus, you can use them later for your engagement party invites, save the dates, wedding website, and so much more.
These days, there are photographers who specialize in just proposals. The pros are good at laying low so your partner doesn't expect a thing — in fact, some will stay in hiding the whole time so you can later surprise your new fiance with the special snapshots! We've also heard stories of couples or families going on what they think will be a ordinary photo shoot that turns into something special.
Not sure you want to splurge on a photographer? (Save that dough for
hiring a wedding photographer,)
and ask a talented friend to snap a few pictures in hiding. Or, if you're planning a more public proposal, take a chance on a passerby. Ask them to snap what seems like a regular old photo, then surprise everyone by getting down on one knee.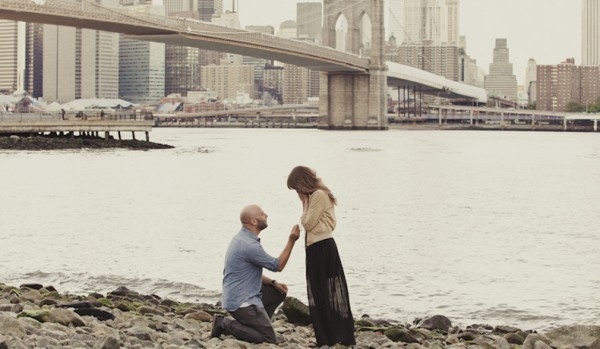 2. Catch it on video.
A picture's worth a thousand words, but why not take it to the next level with a video? A video makes sure you capture every word (you've been practicing your proposal speech, right?), and you'll never forget the sweet exchange. Just like pro photographers, skilled videographers can stay out of the way so your unsuspecting love won't know the proposal is coming.
3. Snap a selfie.
Proposals are super personal and intimate, and lots of couples would prefer to be alone — with no photographers or friends and family around to capture the moment. If that's you, don't worry! We LOVE
proposal selfies
(share them on Insta with #soloverly). Be sure to get both of you in the photo — and the ring! We wouldn't judge you for bringing a selfie stick...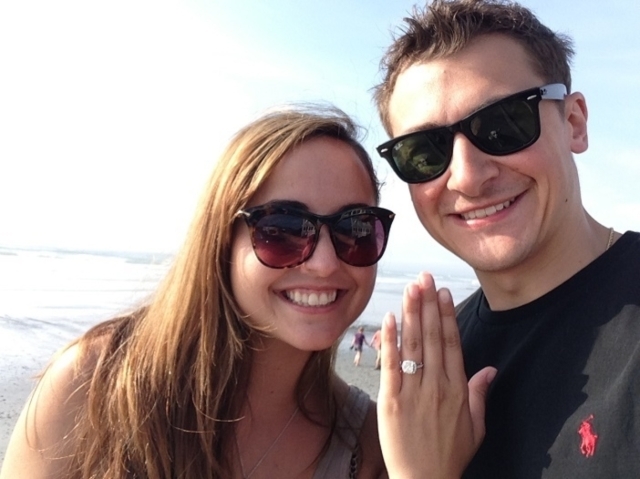 4. Save a souvenir.
Whether you get engaged on an exotic Tahitian vacation, at your favorite local pizza joint, or on your own couch over Chinese take-out, you can remember the special location by saving some memorabilia. So get creative! Take a jar full of sand from the beach and use it in your unity sand ceremony on the wedding, write your names and the date on a napkin to frame, or crack open those cookies and keep the fortunes somewhere safe.
5. Write it down.
You know how those special moments that you
think
you'll remember slowly start to fade away over time? Do NOT let your proposal be one of them! The day it happens (or the day after) write down everything you can remember — what you said, what your partner said, both of your reactions, what you did right after. It could be a Facebook update, a blog post, or just an entry in your personal journal. You'll cherish your writing years later!