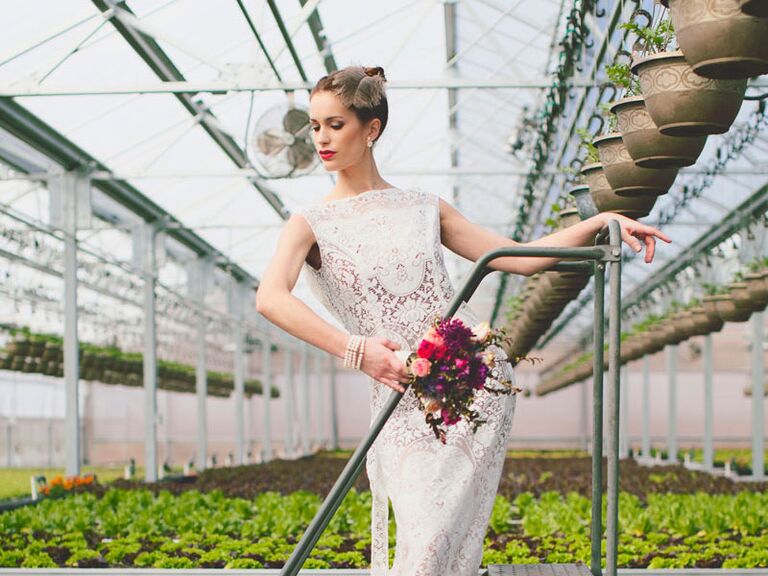 Photo by
Emily Gude Photography
When Goodwill-hosted an event called "Second Runway," giving secondhand linens and clothing new life by upcycling them into entirely fresh designs, you wouldn't necessarily expect to see a wedding gown worthy of a runway. But that's exactly what was accomplished by Stephanie Hyder, artisan, fashion and costume designer and the craftswoman behind the
UnicornNature Etsy shop
.
Oh... and all with a
tablecloth
, no less.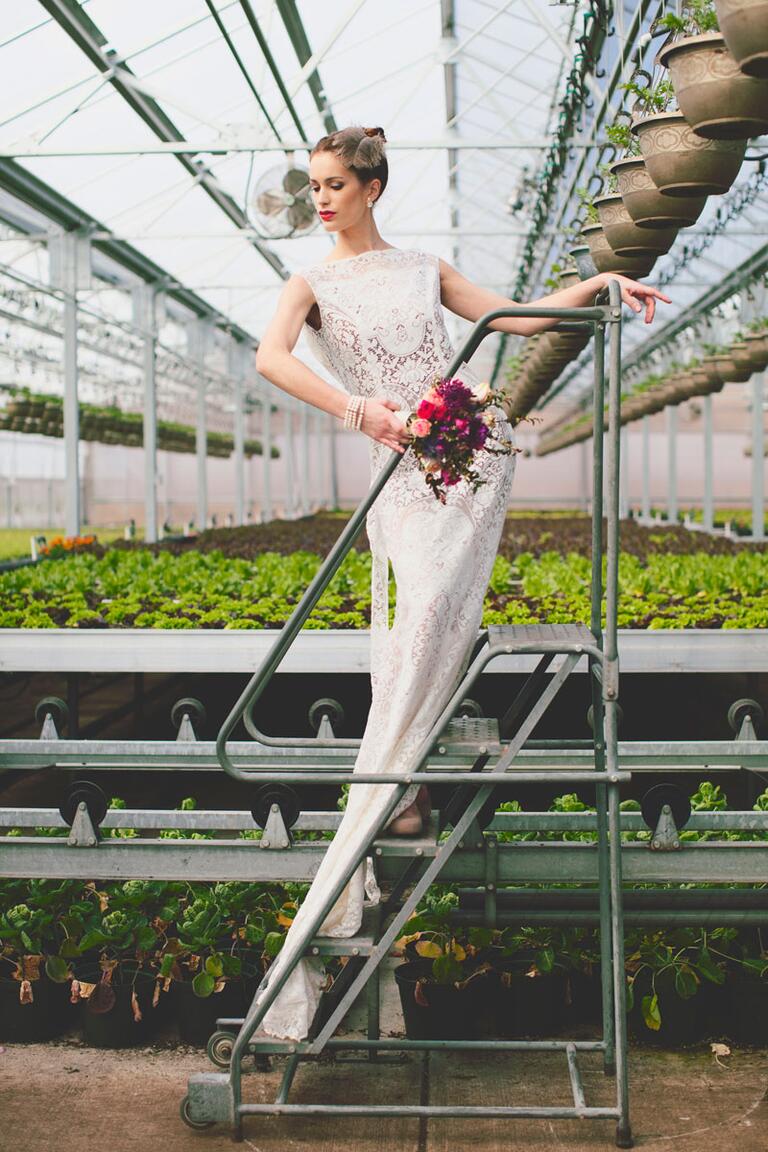 "I've always been a fan of lace, so when I saw a dingy old lace tablecloth balled up on a shelf, I was immediately inspired to make something feminine and delicate," says Hyder, who had a vision in mind once the tablecloth was washed and bleached. "I knew I wanted to keep the silhouette simple, letting the intricate patterns of the lace speak for themselves. It would have been a shame to cut the length at all, so I left it as a long train, though it can be bustled or redraped to be functional."
In just a couple of hours, Hyder finalized the design into a bridal masterpiece. The gown features a boat neck, which allows for maximum area to highlight the texture of the lace, while princess darts and bust darts in the bodice create a sophisticated tailored fit. The backless details allow for an elegant show of skin, creating a complete contrast to the front being completely covered.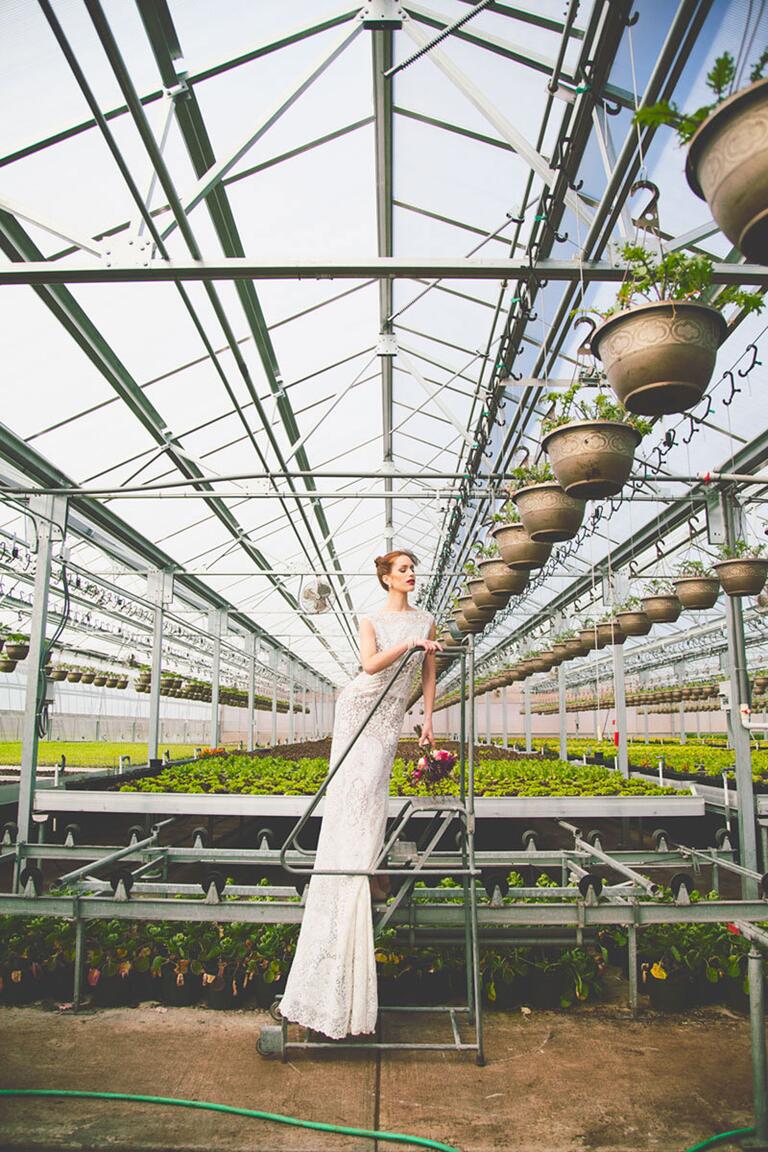 When Hyder's friend Emily Gude of
Emily Gude Photography
caught sight of the tablecloth dress, an inspiring image by
photographer Tim Walker
came to mind. "Specifically, Walker has a photograph where the model is wearing a gown on the top of a spiral staircase," explains Gude. "Her gown flows all the way down to the floor. It's so dreamy! So I wanted to use that playful element in my work as well, creating an optical illusion that my model is the 'tallest bride in the world.'"
Working with Hyder as a stylist, as well as
Hair and Makeup Artist Audrey Lefevre
and
Model Lauren Berkebile
(represented by
THE Artist Agency
), Gude concepted a wedding shoot that focused on highlighting all the beauty of this bridal look. She chose a place she knows best: her father's greenhouse, which Gude says has great soft lighting and a perfect color palette of soft greys, whites and creams, as well as green from the plants to allow the model's bright red lips to pop against. She also wanted to play up the juxtaposition of photographing the ethereal model and delicate gown against an industrial background.
"My work will hopefully inspire brides to step outside of the box," says Gude. "Trends are great, but picking a dress based on who you are creatively will always win."
Hyder agrees. "I always tell my brides to envision their future selves looking back on their wedding photos," she agrees. "Whether it is a custom-commissioned gown or off the rack, every bride should feel like royalty when she wears it. A bride should go for the gown that complements her body type, reflects her individual style and is comfortable to dance the night away in."